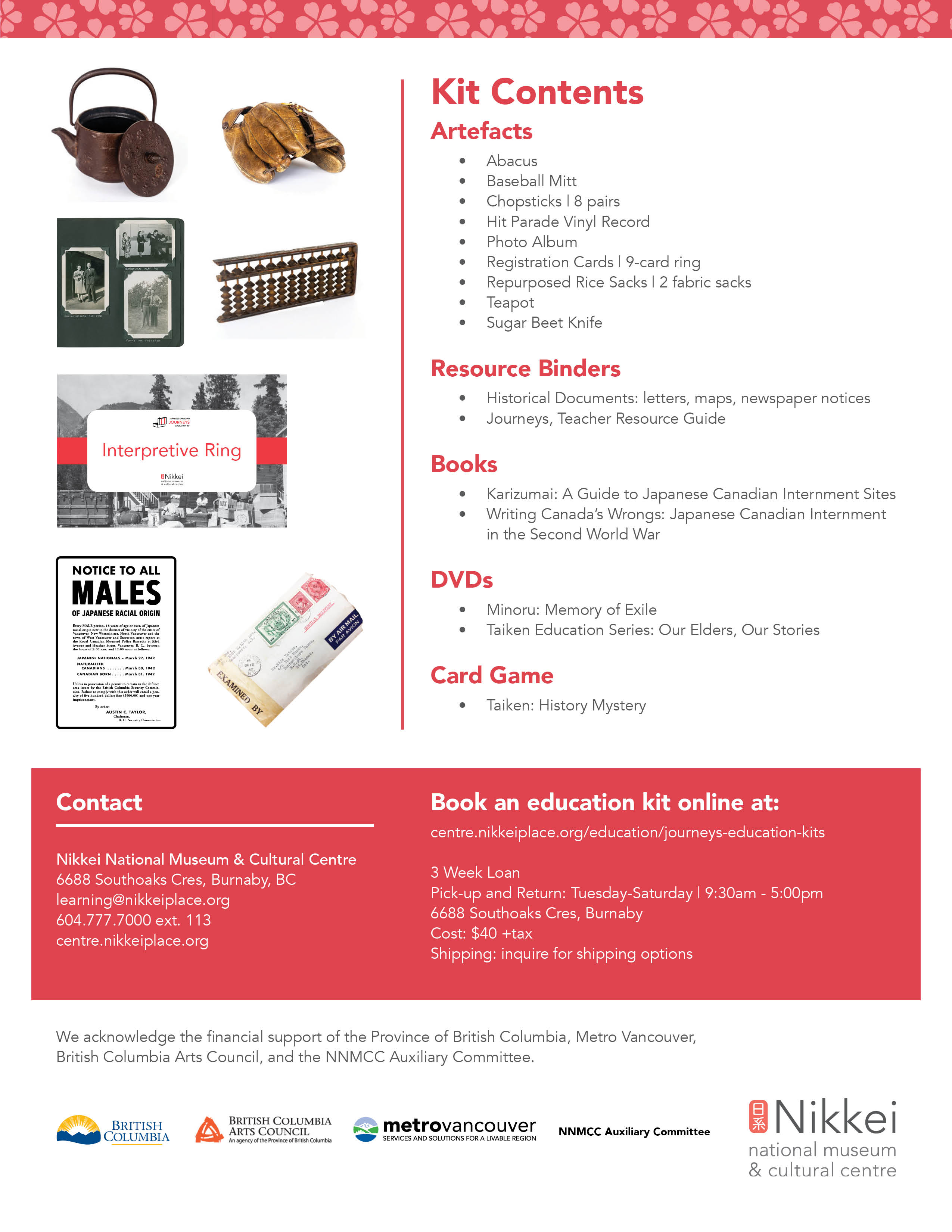 Learning Japanese Canadian history from a distance
JOURNEYS Education Kits offer object-based and multimedia learning tools for classroom use to learn about Japanese Canadian internment. The kit includes historical artefact replicas, primary and secondary source documents, and sample lesson plans suitable for students from grades 5 to 12.
Thanks to a generous sponsorship from the NNMCC Auxiliary, all JOURNEYS kit rentals to schools in Canada during the 2020-2021 school year will be free of charge. This includes round-trip shipping fees to schools outside the Lower Mainland. The NNMCC Auxiliary has also sponsored the fabrication of two additional kits, doubling our inventory and potential circulation of the kits.
For more information, and to reserve a kit, visit our JOURNEYS Education Kit page.