On September 22, 2000, Nikkei Centre opened its doors to the community for the first time. We have continued to serve as a gathering place for the entire Japanese Canadian community and broader community for the past 20 years. Now, we need the entire community's support to continue for the next 20 years and beyond.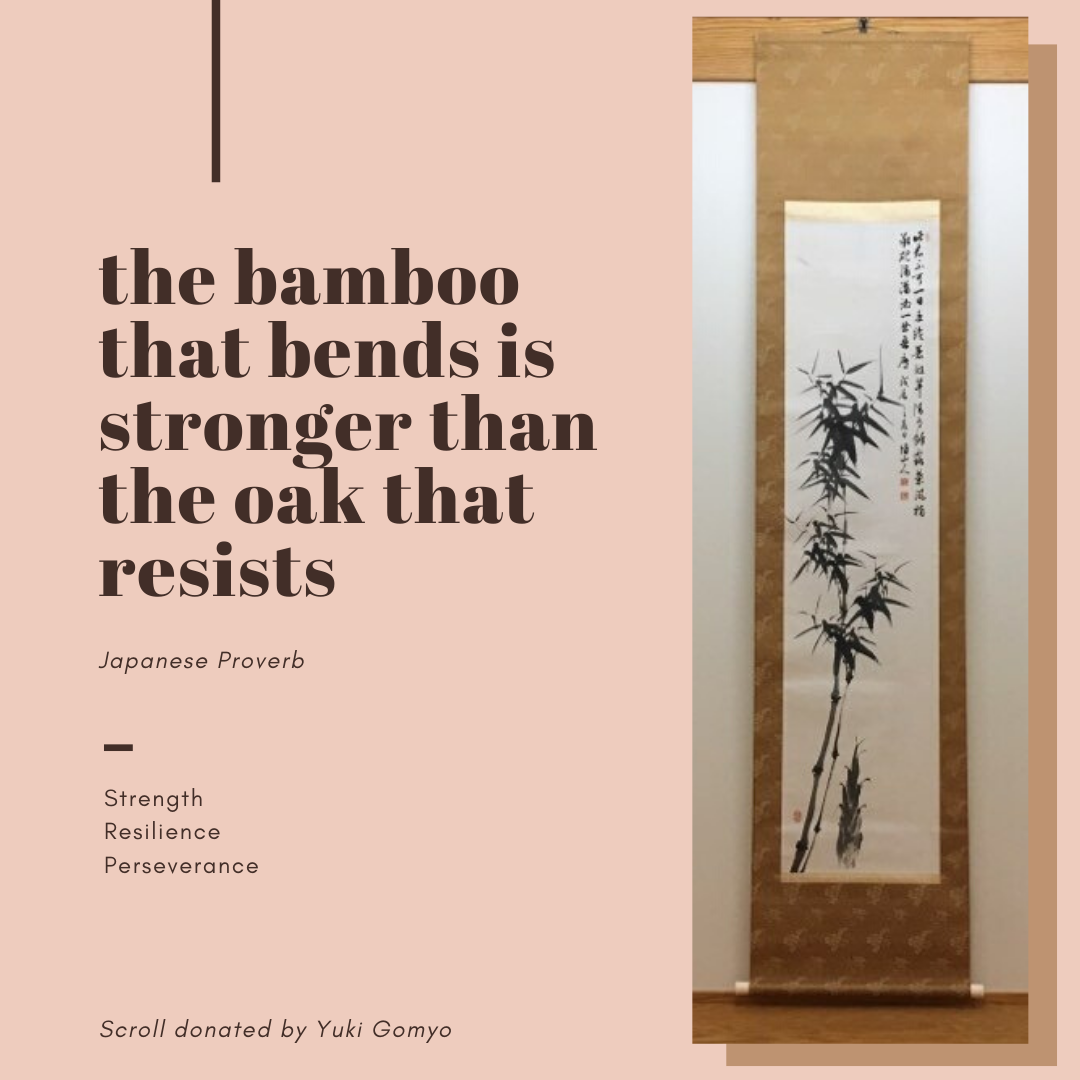 The pandemic has greatly reduced our capacity to host programs and events. Revenues have plummeted. But we continue to incur costs to maintain the beautiful Nikkei Centre facility so the community can gather here in future years.
Flexible and resilient like bamboo, we have pivoted programs to online and modified in-person formats while minimizing expenses and optimizing government and foundation grants. We also continue the ongoing work of preserving Japanese Canadian history through artefacts, photographs, and documents that have been painstakingly gathered and maintained since the 1970s. Our repository houses the following historically and culturally significant items, with more being donated every year:
• 41,000+ photographs
• 38 meters of textual records
• 650 oral history recordings
• 156 film reels
• 2600+ objects and artworks
$150 = 1 month of online archival database hosting for worldwide access
We also deliver creative cultural and community programs, events, exhibits, and more, connecting people of all ages and backgrounds from around the world. Our latest exhibit Broken Promises just launched virtually on September 26, 2020, and runs until Spring 2021.
We need your help to preserve our history and our centre for future generations. Please consider donating to our Resilience Fundraiser if you are able – every dollar counts to help us reach our $250,000 goal.  A small group of supporters has matched the first $100,000 of donations, putting us in the final stretch of meeting our goal.
$350 = 1 day of basic costs to maintain the NNMCC facility: hydro, gas, water, telephone, internet, elevator, security, and garden and building maintenance.
Give Online, By Phone, Or Mail
• 604.777.7000
• 6688 Southoaks Crescent, Burnaby BC, V5E 4M7 —
cheques payable to Nikkei National Museum & Cultural Centre
Questions?
[email protected]  |  604.777.7000 ext. 110
2000年9月22日、日系センターはコミュニティーの皆様に向けてオープンしました。この20年間、日系カナダ人コミュニティーや、より広いコミュニティーの誰もが集うことのできる場所を提供し続けて参りました。次の20年、そしてその先も、日系センターがこの役割を果たして行けるよう、今コミュニティーの皆様からのご支援が必要です。
コロナ禍により、プログラムやイベントは収容人数を極端に削減することを余儀なくされており、収益は大幅に減少しています。しかし私たちは、この美しい日系センターの施設を維持するため費用を工面し、コニュニティーの皆様が将来にわたってこの場所に集まってくださることが出来るよう努めています。
しなやかで折れない竹のように、私たちもこの困難に負けず、支出を最小限に抑え、政府や基金からの補助金を最大限に活用すると同時に、プログラムのオンラインへの移行や、ご参加いただく形式の変更を行って参りました。日系カナダ人の歴史の保全も、引き続き行っています。この保全の仕事は、丹念に収集、保持されてきた器物、写真、文書を通して、1970年代以来続けられています。
日系博物館では、以下の歴史的、文化的に重要な品々を収蔵しており、さらにお寄せいただく寄贈品も毎年加えられています。
· 41,000枚を超える写真
· 38メートル相当の文書資料
· 650件のオーラルヒストリー音声資料
· 156巻の映像フィルム
· 2600点を超える器物や美術品
$150 = 世界中からデータベースへのアクセスを可能にするための、オンライン・アーカイブ・データベース用サーバー費用1か月分。
また日系センターでは、コミュニティーの皆様にお楽しみいただける、日本文化に関する独創的なプログラム、イベント、展示、その他をご提供し、世界中から集まった、さまざまな背景を持つ、あらゆる世代の人と人をつないでいます。最新の展示「破られた約束 (Broken Promises)」は、2020年9月26日にオンラインで開展式が行われ、2021年春まで開催されます。
未来の世代のために私たち日系人の歴史を保全し、日系センターを維持するには皆様のご支援が必要です。レジリエンス(困難に負けない力)基金へのご寄付をご検討ください 。皆様からの1ドル1ドルによって、目標額25万ドルに近づくことが出来ます。これまでいただいたご寄付は某ドナーのご厚意により倍増され、10万ドルに達しました。これにより、目標達成への追い込みに拍車がかかってきました。
引き続きよろしくお願いいたします。
$350 = 1日当たりの日系文化センター・博物館の維持費——電気、ガス、水道、電話、インターネット、庭園維持、エレベーター、警備、建物管理。
• 604.777.7000
• 6688 Southoaks Crescent, Burnaby BC, V5E 4M7 —
支払先: Nikkei National Museum & Cultural Centre
お問い合わせ
[email protected]  |  604.777.7000 ext. 110