ROBERT T. BANNO
Director
A sansei born in Tashme, BC. Robert was the founding president of the Nikkei National Museum & Cultural Centre and is currently the President of the Nikkei Place Foundation. He has been involved in the Japanese Canadian community for about 25 years, and was a member of the Redress Committee of the GVJCCA. As a business lawyer at DLA Piper Robert's practice focuses on advising Japanese companies and advising First Nations on economic development matters.
DEAN DALKE LEWIS
Director
bio coming soon
KIYO GODO
Director
Kiyo is the Managing Director for Lightheart Hospitality Group and Lightheart Properties operating a range of businesses from a pub, restaurant, liquor store, and brewery to property portfolio. He previously consulted in international business for a product and brand management company. As a Sansei with 3 children, Kiyo wishes to maintain and develop a connection to his Japanese heritage and community.
AKIKO GOMYO
Vice President
Akiko was born in Japan and immigrated to Canada in 1980, She graduated from Sophia University, Tokyo with a BA in German language in 1976 and graduated from UBC with an MBA in 1993. Akiko was President of Yoshi's Salmon Village Ltd. and Yoshi's Salmon Smokehouse Ltd. until closing in 2010. Since 2010, she has served as a director of NNMCC, Nikkei Matsuri Chair in 2014 and 2015, and since 2016, President of the Board of Directors of the NNMCC. Her wish is for the NNMCC to become the Centre of the Nikkei Community, by offering great events and interesting programs, to be loved and enjoyed by all.
HISASHI IKEDA
Director
Born and raised in Japan, Hisashi joined Mitsubishi Corp. in 1986 soon after graduating Waseda University, and has spent most of his career in the resource sector. Hisashi has arrived in Vancouver with the responsibility as CEO of Mitsubishi Canada Ltd. since March, 2016, and joined the NNMCC Board of Directors in 2017.
KEVIN ISOMURA
Director
Kevin is a partner with Dale Matheson Carr-Hilton Labonte (DMCL), a firm of chartered professional accountants based in the Lower Mainland. He graduated from UBC with a Bachelor of Commerce and has been a member of the Chartered Professional Accountants of BC since 1986. Kevin brings over 30 years of experience as a director on numerous non-profit organizations. As a third generation (san-sei) Canadian of Japanese descent born in Montreal to Hide and Emma who were interned in Greenwood and Tashme, Kevin hopes to learn more about his heritage while making a positive contribution to the NNMCC.
GARY KAWAGUCHI
Director
Gary has been the President of the Japanese Canadian Cultural Centre in Toronto since 2009 (board member since 1992), in addition to being President of PRL Benefits Limited, and past President of the Summit Golf and Country Club. He brings executive experience with Pepsi-Cola Canada Ltd., Canadian Tire Corporation, Canada Trust, Dundee Bancorp, and Look Communications to his role in the community, and solidifies the nationwide connection between the NNMCC with the JCCC.
RON KRUSCHEN
Treasurer
Ron has been on the NNMCC Board since 2014 and currently serves as the Society Treasurer, Chair of the Audit & Finance and the Governance committees, and is a member of the Museum Renovation committee. He was president of a national Institutional Investment Consulting firm before retiring and now serves on the boards of several investment industry organizations. Ron holds a degree in Econometrics, an MBA and an ICD.D.
RYAN D. LANG
Director
bio coming soon
IAN MIKI
Secretary
Ian is a third generation Japanese Canadian, born and raised in Surrey, BC. As a professional engineer with a MBA, Ian is a Project Director with FortisBC Energy Inc. He has been involved in many Japanese community groups throughout his life including Japanese school, kendo, bonsai and the Powell Street Festival. Ian and his wife Chieko have three young children.
WAKAKO MORRIS
Director
Born in Tokyo, Japan, Wakako spent her childhood in the Philippines and her teenage years in Lima Peru. She graduated from Sophia University in Tokyo, with a BA in Spanish, and in 1979 she and her husband moved to Vancouver. In 2016, Wakako retired from the North Pacific Anadomous Fish Commission and in 2017 she joined the NNMCC Board of Directors, bringing her experience in finance and administration from her career working with intergovernmental organization.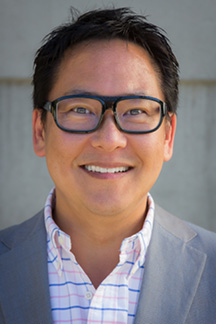 CRAIG NATSUHARA
Director
Craig is a fourth generation Japanese Canadian, born in Prince Rupert, and received an LLB from UBC and BComm from UVic. He is has practiced corporate immigration law since 2000 and co-lead the Canadian immigration practice at EY Law LLP. Craig has been an NNMCC director since 1998, including five years as President and Co-President. He has three children, and his wife is also involved in the Japanese Canadian community, including the Sakura Days Japan Fair and the Powell Street Festival.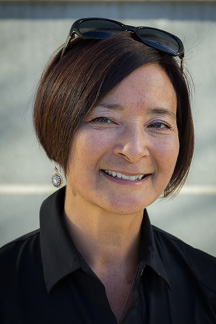 CARRIE OKANO
Vice President
Carrie was born in Burnaby, BC and attended Simon Fraser University. She has worked for 25 years in human resources in the health care field and held various roles including senior leadership positions, and provides consulting services in human resources to a broad range of clients in the private, public and not for profit sectors. Carrie has served on the NNMCC board as a member of the human resources committee, as secretary, and the governance committee. She enjoys knowing that she is a part of a group that supports the NNMCC which is a valued resource in the many communities we serve.
HERBERT I. ONO
President
Herbert is the Co-Chair of McMillan LLP's Japan and US Securities Practice Groups, with two years' experience as a foreign lawyer with the Tokyo "Big Four" law firm known as Nagashima, Ohno and Tsunematsu. A sansei born and raised in Sechelt, BC, he holds Master of Laws, Bachelor of Laws, and Bachelor of Arts degrees, and is committed to advancing the mission of the NNMCC.
PROFESSOR SANTA J. ONO
Director
Professor Santa Ono became the 15th President and Vice-Chancellor of the University of British Columbia on August 15, 2016. As a professor of medicine and biology, his research encompasses the immune system, eye inflammation and age-related macular degeneration – a leading cause of blindness. Before coming to UBC, Professor Ono was the president of the University of Cincinnati, becoming its first Asian-American president. Professor Ono works tirelessly to enhance the student experience, and is a strong advocate of student health and well-being.
TERESA R. (KOBYASHI) TABO
Director
bio coming soon
LESLIE TERAMOTO
Director
Leslie was born and raised in Vancouver and has been a long time volunteer at the NNMCC, serving on the Board since 2010. She has worked in international business and policy development involving Asia, North America and the EU. Since 2002, she has worked for the Provincial Government in various capacities and is a Board member with the Canada-Japan Society of BC. She holds a BA from McGill University, MBA from the University of London, and graduated from Gladstone Japanese Language School. Utilizing her skills and experience, she hopes to contribute further to the efforts and goals of the Centre.
FRED YADA
Director
Fred is a retired partner in the chartered accounting firm DMCL, and was the treasurer and director of the Japanese Canadian Redress Foundation for 10 years. Fred served as as a director of the Nikkei Place Foundation (NPF), and President of the NNMCC for 4 years. He is the treasurer and Board Member of the Lions Gate Hospital Foundation and past director of the Sarah McLachlan Foundation. Fred considers the most rewarding accomplishment during his term with the NPF was the granting of funds to the NNMCC to acquire land to build Nikkei Place.
ANA ELISA YAMAGUCHI
Director
bio coming soon