LOUISE AKUZAWA
Director
While working at both business and not-for-profit sectors including BC/Yukon Society of Transition Houses as an Office Manager, Louise has also been a senior reporter for the Japanese weekly newspaper Vancouver Shinpo.  For many years, Louise covered local arts and culture stories including the Launch of the Nikkei Fishermen on the BC Coast-1st Edition (2007) book, The Coalition to Save the Legacy Sakura of Oppenheimer Park (2008), and the Commemorative plaque Ceremony for Vancouver Asahi (2011). She has interviewed many of the Japanese Canadian Community personalities including recipients of the Order of Rising Sun, Japanese Foreign Minister's Commendations, Order of Canada and Order of British Columbia.  She was a coverage team member for the 2009 Canadian visit of the then Their Majesties the Emperor Akihito and Empress Michiko of Japan and was a contributor to the Destination BC's web magazine which introduces beautiful British Columbia to Japanese readers.
Louise has been Chair of the major NNMCC fundraising event Nikkei Matsuri since 2016.  She sits on the NNMCC Fundraising, Community Award Dinner and the Japanese Immigrants committees, and is a member of the Japanese Community New Year's Celebration organizing committee.
Louise grew up in Tokyo, and lives in Vancouver with her husband Ron Kruschen, the NNMCC Board Treasurer and their son Naruhito, who works as a NNMCC facility staff while attending college.
"It has been a pleasure to be a part of the NNMCC Society, and I look forward to continue to contribute to our community".
DEAN DALKE LEWIS
Director
I am a lawyer with DLA Piper (Canada) LLP where I have practiced since 2004. I am married to Ayumi and have three young
sons, Lewis, Thomas and James. I was born in Langley, BC and grew up on a farm in Surrey.
I met Ayumi in Japan. I lived in Fukuoka for one year (2007-08) and obtained a masters of law from Kyushu Daigaku. While in Japan I also did an internship at the Japanese law firm Nishimura & Asahi in Tokyo. Since returning to Canada, I have visited Japan almost every year. We are also fortunate that Ayumi's parents visit us in Vancouver every year. Ayumi's siblings, nephews, nieces and friends also visit occasionally.
I am eager to contribute to the mission of the Nikkei National Museum & Cultural Centre so that my sons will have opportunities to learn about and preserve their Japanese heritage, and to learn about the history of Japanese immigrants in, and their contribution to, Canadian society. I have attended several Nikkei Centre events and look forward to becoming more involved in the Nikkei Centre's work.
I obtained a law degree from University of Ottawa, an MA in international affairs (Carleton) and a bachelors degree in business and political science (TWU). I have served on the board of an international development charity (ACTS.ca) for over 10 years and am currently vice-chair.
My law practice focuses on commercial litigation, advising clients on dispute resolution and resolving their disputes in court when necessary. My clients include several Japanese companies. I am a member of the Canada Japan Society of BC.
KIYO GODO
Director
Kiyo is the Managing Director for Lightheart Hospitality Group and Lightheart Properties operating a range of businesses from a pub, restaurant, liquor store, and brewery to property portfolio. He previously consulted in international business for a product and brand management company. As a Sansei with 3 children, Kiyo wishes to maintain and develop a connection to his Japanese heritage and community.
NAOKO HALL
Director
Naoko was born in Fukuoka, Japan. She moved to Vancouver, Canada in April 2017 with her family. She has two teenage daughters, both of whom have really settled and enjoyed everything that the Canadian school system has to offer. Naoko is now the Chief Operating Officer of Gabby Communications International Inc. in Canada, while leading Gabby Academy Co Ltd. in Japan as the CEO. She has been a board member of Vancouver's Japanese Business Association (Kiyukai) and she recently became the Secretary.  In addition, she is a board member of Vancouver Fukuoka Kenjinkai (Association of People from Fukuoka Prefecture, Japan) and acting as a liaison between Fukuoka and Vancouver.
After she graduated from the University of Okayama in Okayama, Japan, she worked for Kyushu University, one of the National Universities in Japan from 2000 to 2016.  During these years, she gained valuable experience administering academic programs with a particular focus on international education. In addition, she was transferred to Kyushu University's California office in San Jose, CA as the Deputy Director. Seeing young Japanese students who were struggling to show their abilities due to their limited spoken English skills, she realized what she had to do to contribute for the better future of Japan.
After resigning from Kyushu University, she co-founded Gabby Communications International Inc. in Vancouver. Soon after, she established Gabby Academy Co., Ltd. in Tokyo Japan. The Gabby Academy offers a hybrid training service of online tutoring and a computer-based application for the accelerated acquisition of second language speaking skills. The methodology is being invented jointly with a Brain Scientist from the University of Tokyo. Her goal is that, in the future, many Japanese people will develop the ability to communicate confidently in English, empowering them to connect to the world.
KEVIN ISOMURA
Director
Kevin is a partner with Dale Matheson Carr-Hilton Labonte (DMCL), a firm of chartered professional accountants based in the Lower Mainland. He graduated from UBC with a Bachelor of Commerce and has been a member of the Chartered Professional Accountants of BC since 1986. Kevin brings over 30 years of experience as a director on numerous non-profit organizations. As a third generation (san-sei) Canadian of Japanese descent born in Montreal to Hide and Emma who were interned in Greenwood and Tashme, Kevin hopes to learn more about his heritage while making a positive contribution to the NNMCC.
GARY KAWAGUCHI
Director
Gary has been the President of the Japanese Canadian Cultural Centre in Toronto since 2009 (board member since 1992), in addition to being President of PRL Benefits Limited, and past President of the Summit Golf and Country Club. He brings executive experience with Pepsi-Cola Canada Ltd., Canadian Tire Corporation, Canada Trust, Dundee Bancorp, and Look Communications to his role in the community, and solidifies the nationwide connection between the NNMCC with the JCCC.
RON KRUSCHEN
Treasurer
Ron has been on the NNMCC Board since 2014 and currently serves as the Society Treasurer, Chair of the Audit & Finance and the Governance committees, and is a member of the Museum Renovation committee. He was president of a national Institutional Investment Consulting firm before retiring and now serves on the boards of several investment industry organizations. Ron holds a degree in Econometrics, an MBA and an ICD.D.
RYAN D. LANG
Director
Ryan Lang is a Yonsei and currently lives with his wife, Eliza, in Vancouver, BC. He first visited the Nikkei Centre when his great grand mother Tamako Miki moved to Nikkei Place in the early 2000s. Ryan's grandfather, Patrick Miki and his great aunt, late Joan Miki, have been significant contributors to the Nikkei Place. Ryan has attended many Nikkei events and
would like to ensure the 4th generation Japanese Canadians are educated and active in the local community.
Ryan joined Deloitte in 2019 as a Managing Director in Canada's investment banking division. Based in Vancouver, he leads the Western Canadian Capital Advisory practice. Ryan provides independent advice on financing options, the sourcing of debt and equity capital for private and public companies. He also offers issuers independent assistance in negotiations with capital providers. Prior to Deloitte, Ryan spent 10 years in commercial and corporate banking, business strategy, and real estate development and acquisitions. Ryan holds a Bachelor in Business in Real Estate degree from the University of British Columbia, a Master in Business Administration from IE Business School in Madrid, Spain and is a CFA Charterholder.  Ryan is currently pursuing the Chartered Business Valuator designation. Ryan and Eliza have lived in Vancouver for three years and enjoy outdoor activities including hiking, cycling, golfing and skiing. Ryan and Eliza also enjoy travelling locally and internationally.
IAN MIKI
Secretary
Ian is a third generation Japanese Canadian, born and raised in Surrey, BC. As a professional engineer with a MBA, Ian is a Project Director with FortisBC Energy Inc. He has been involved in many Japanese community groups throughout his life including Japanese school, kendo, bonsai and the Powell Street Festival. Ian and his wife Chieko have three young children.
WAKAKO MORRIS
Director
Born in Tokyo, Japan, Wakako spent her childhood in the Philippines and her teenage years in Lima Peru. She graduated from Sophia University in Tokyo, with a BA in Spanish, and in 1979 she and her husband moved to Vancouver. In 2016, Wakako retired from the North Pacific Anadomous Fish Commission and in 2017 she joined the NNMCC Board of Directors, bringing her experience in finance and administration from her career working with intergovernmental organization.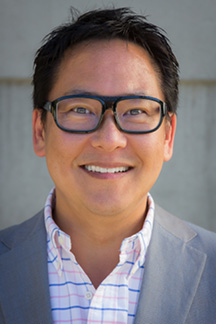 CRAIG NATSUHARA
Director
Craig is a fourth generation Japanese Canadian, born in Prince Rupert, and received an LLB from UBC and BComm from UVic. He is has practiced corporate immigration law since 2000 and co-lead the Canadian immigration practice at EY Law LLP. Craig has been an NNMCC director since 1998, including five years as President and Co-President. He has three children, and his wife is also involved in the Japanese Canadian community, including the Sakura Days Japan Fair and the Powell Street Festival.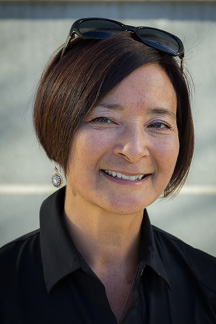 CARRIE OKANO
Vice President
Carrie was born in Burnaby, BC and attended Simon Fraser University. She has worked for 25 years in human resources in the health care field and held various roles including senior leadership positions, and provides consulting services in human resources to a broad range of clients in the private, public and not for profit sectors. Carrie has served on the NNMCC board as a member of the human resources committee, as secretary, and the governance committee. She enjoys knowing that she is a part of a group that supports the NNMCC which is a valued resource in the many communities we serve.
HERBERT I. ONO
President
Herbert is the Co-Chair of McMillan LLP's Japan and US Securities Practice Groups, with two years' experience as a foreign lawyer with the Tokyo "Big Four" law firm known as Nagashima, Ohno and Tsunematsu. A sansei born and raised in Sechelt, BC, he holds Master of Laws, Bachelor of Laws, and Bachelor of Arts degrees, and is committed to advancing the mission of the NNMCC.
TERESA R. (KOBYASHI) TABO
Director
Teresa is a sansei born in Edmonton Alberta, and has lived in Germany and Japan but for most of her life here in Vancouver. A koto master, she commenced her studies with her mother Miyoko Kobayashi and received her degrees in Japan. She also studied
shamisen and Japanese classical dance for several years. Teresa is presently working at Deloitte in the field of Human Resources with over 30 years of experience in both the public and private sectors and is a GPHR practitioner. She is married to Yoshihiro Tabo and has one daughter Yume. Teresa looks forward to serving on the Board of Directors for the NNMCC.
LESLIE TERAMOTO
Director
Leslie was born and raised in Vancouver and has been a long time volunteer at the NNMCC, serving on the Board since 2010. She has worked in international business and policy development involving Asia, North America and the EU. Since 2002, she has worked for the Provincial Government in various capacities and is a Board member with the Canada-Japan Society of BC. She holds a BA from McGill University, MBA from the University of London, and graduated from Gladstone Japanese Language School. Utilizing her skills and experience, she hopes to contribute further to the efforts and goals of the Centre.
FRED YADA
Director
Fred is a retired partner in the chartered accounting firm DMCL, and was the treasurer and director of the Japanese Canadian Redress Foundation for 10 years. Fred served as as a director of the Nikkei Place Foundation (NPF), and President of the NNMCC for 4 years. He is the treasurer and Board Member of the Lions Gate Hospital Foundation and past director of the Sarah McLachlan Foundation. Fred considers the most rewarding accomplishment during his term with the NPF was the granting of funds to the NNMCC to acquire land to build Nikkei Place.
ANA ELISA YAMAGUCHI
Director
I was born in Brazil to Nisei Japanese parents and moved to Japan after high school in search of my Japanese heritage, and to learn Japanese. I earned a PhD in Sociology from Hitotsubashi University in Tokyo, and taught as a professor at Sophia University. My research explored the challenges faced by Nikkei Latin Americans who resettled in Japan. In Tokyo, I also served as the President of a non-profit organization called SABJA which provided social services and mental health assistance to Japanese
descendants from Latin America. I was drawn to Vancouver's multicultural society and moved to Canada five years
ago. I am proud of my Japanese and Brazilian heritage, and my new Canadian home. I am fluent in Japanese, Portuguese,
Spanish, and English and look forward to promoting partnerships and greater understanding in the cultural mosaic that is
Canada. I am looking forward to engaging with Nikkei communities and working alongside the NNMCC to fulfil its vision.