Please contact the instructor listed on a program's page for the latest information on their program, or email mcuesta[at]nikkeiplace.org.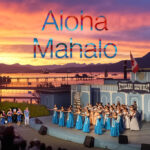 ***July 16th Beginner Class will be CANCELLED *** 7/16 (土) のみビギナーフラお休みです。*** Yoshi Yamamoto | Wailele Wai Wai 山本芳照 、ワイレレワイワイメンバー English | 日本語 Beginner: NNMCC Membership registration required. First trial session […]
> read more
How to Register for Programs
Please contact the program instructor or coordinator if their email or phone number is listed. If no contact information is listed, phone Nikkei Centre at 604.777.7000 or email info[at]nikkeiplace.org for assistance.