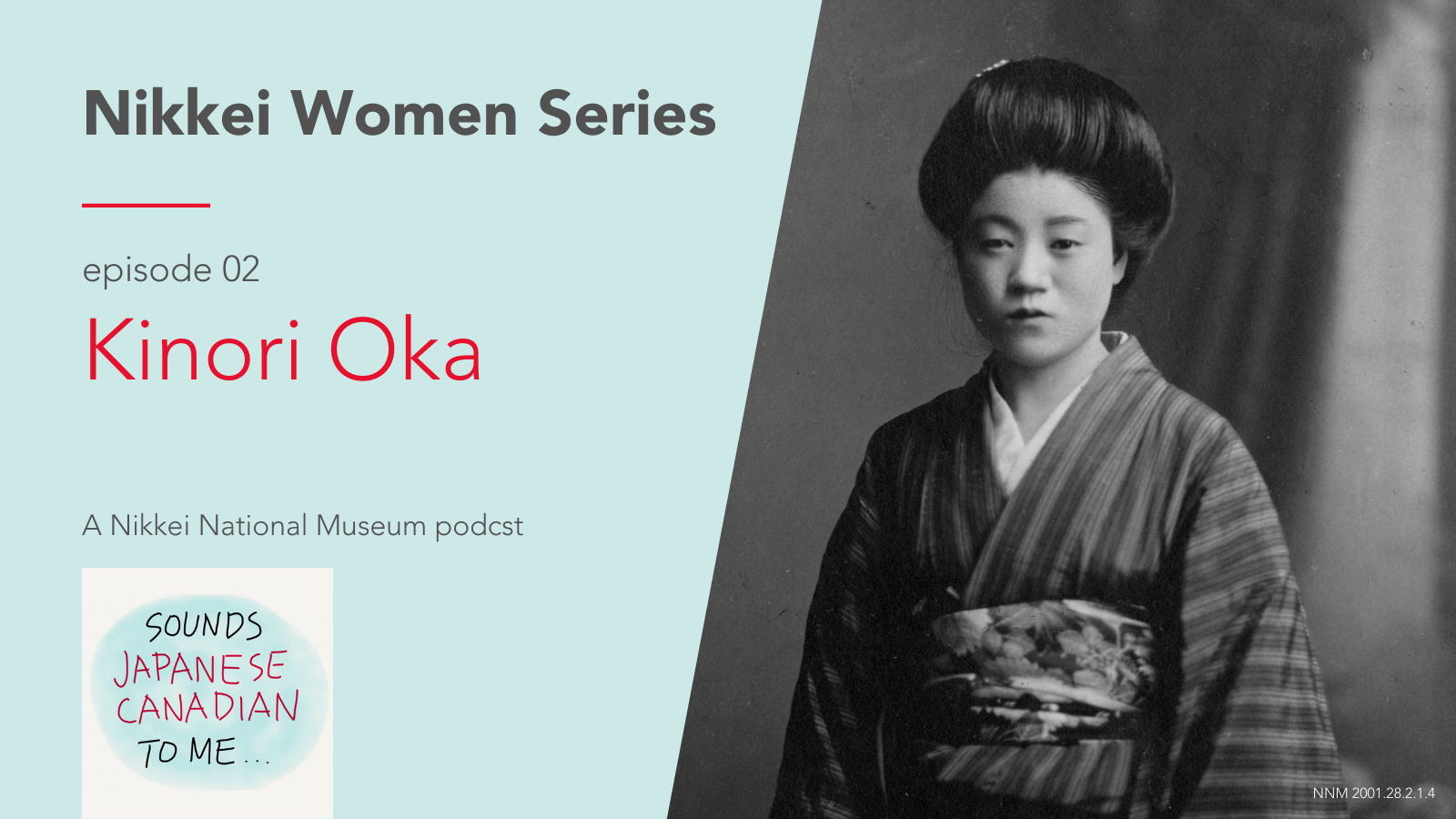 The Nikkei Women series introduces you to Kinori Oka (née Shinohara) who arrived in Canada as a picture bride.
If you are listening to this podcast at the time of release you may like to check out an event all about picture brides on August 11, 2021. https://centre.nikkeiplace.org/events/picture-brides-2021/
Do you know anyone who was a picture bride? Send us an email to jcnm@nikkeiplace.org.
Host: Julie Tamiko Manning
Sound editing: Matthew Armstrong
Subscribe to Sounds Japanese Canadian to Me on Apple Podcasts, Google Podcasts, Spotify, or Stitcher.
Subscribe to
Sounds Japanese Canadian To Me
Or subscribe with your favorite app by using the address below