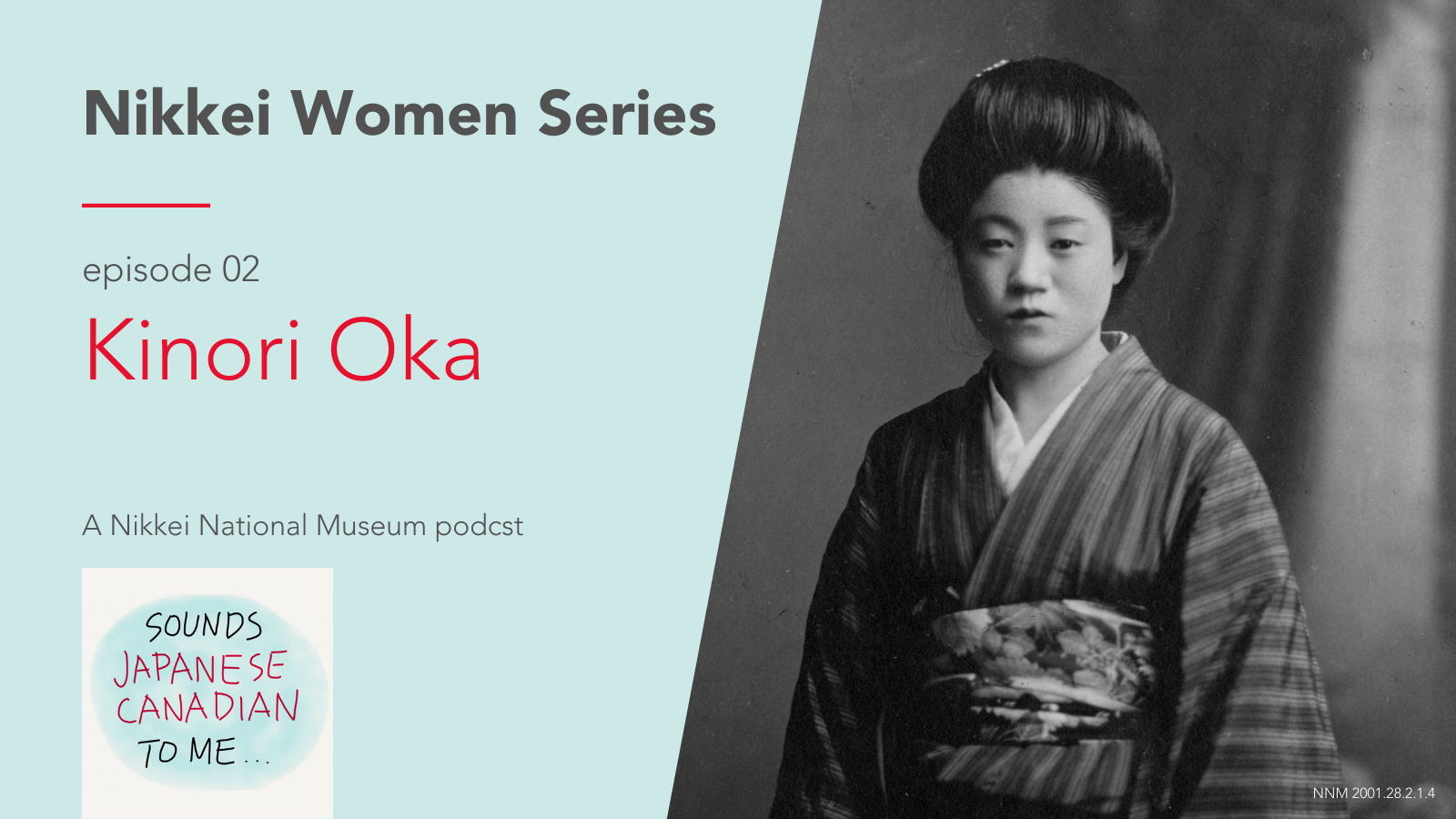 The Nikkei Women series introduces you to Kinori Oka (née Shinohara) who arrived in Canada as a picture bride.
If you are listening to this podcast at the time of release you may like to check out an event all about picture brides on August 11, 2021. https://centre.nikkeiplace.org/events/picture-brides-2021/
Do you know anyone who was a picture bride? Send us an email to [email protected]
Host: Julie Tamiko Manning
Sound editing: Matthew Armstrong
This Nikkei Women series was adapted from the Taiken History Mystery card game, an interactive educational card game about surviving the Japanese Canadian internment. Ready-to-play printed sets are available through our museum shop. Or, you can download the files and print your own set.
Subscribe to Sounds Japanese Canadian to Me on Apple Podcasts, Google Podcasts, Spotify, or Stitcher.
Sounds Japanese Canadian To Me
Nikkei National Museum & Cultural Centre
Explore the fascinating world of Japanese Canadian history and culture with Sounds Japanese Canadian to Me. A three part podcast series, Marpole Monogatari, explores the Marpole neighbourhood in Vancouver through home, work, and community. Our first series is hosted by Raymond Nakamura and Nikkei National Museum staff members features casual discussions on Japanese Canadian topics. Our second series, Stories from the Stage, features interviews between Kunji Mark Ikeda and some of the most exciting Japanese Canadian performing artists living through the age of social distancing.