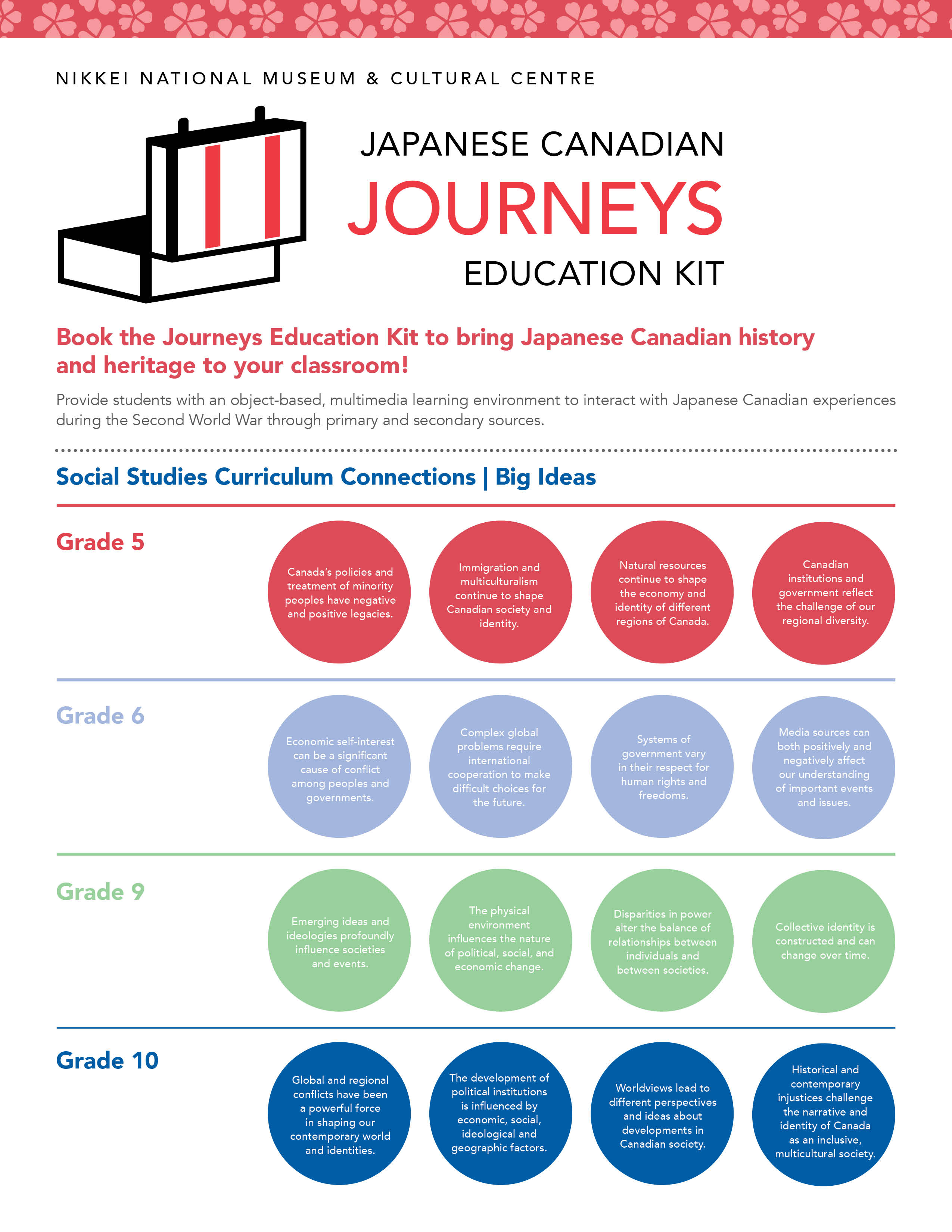 JOURNEYS Education Kits offer object-based and multimedia learning tools for classroom use to learn about Japanese Canadian internment. The kit includes historical artefact replicas, primary and secondary source documents, and sample lesson plans suitable for students from grades 5 to 12.
3 WEEK LOAN: Sponsored by the NNMCC Auxiliary - free of charge*
Teachers may pick up the kit or have it shipped to your school. Shipping costs (*) are covered by the sponsorship while funds last. We request that Lower Mainland teachers pick up at Nikkei Centre if they are able, to conserve sponsorship funds for more teachers.
COVID-19 Precautions
JOURNEYS Education Kits are available for loan during the pandemic. NNMCC recommends that students wear nitrile gloves if touching items in the kit (gloves not provided). Teachers should ensure that they are following their school's safety guidelines when using the kit in the classroom.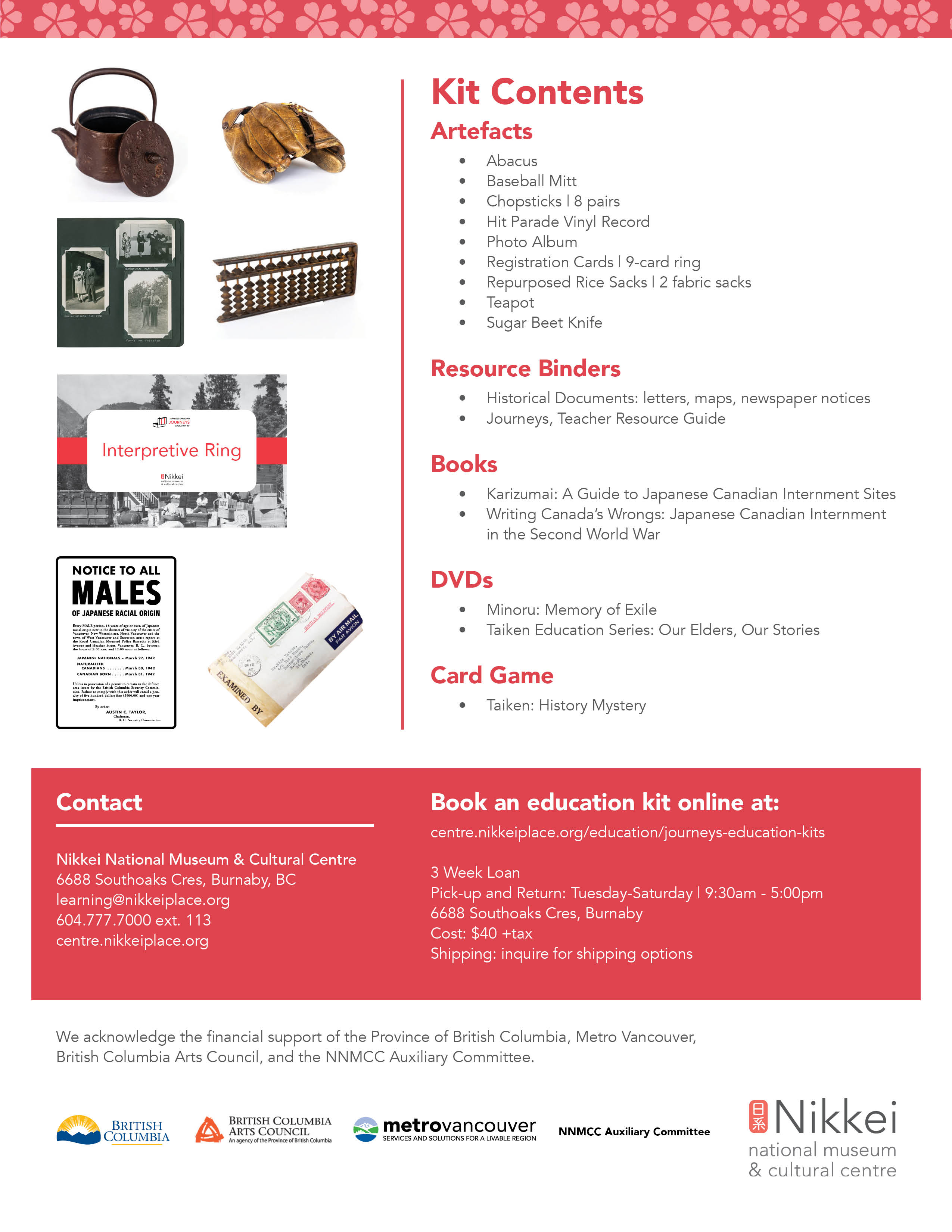 2019 redevelopment of the Journeys Education Kits was curated by Nathalie Picard in conjunction with her Masters in Public History at Carleton University, and made possible by support from the Province of British Columbia, Metro Vancouver, British Columbia Arts Council, NNMCC Auxiliary Committee, the Frank H. Underhill Endowment, and the Landscapes of Injustice Project.