2020-2021 school year - pandemic programming
Explore over 100 years of Japanese Canadian history and culture. Learn from community members and elders, engage with our collections and museum exhibits, and participate in fun hands-on activities to learn about Japanese arts and culture, such as  Karate, Ikebana, and Kimono.
Duration: 120 minutes (optional 30-minute add-on available for some programs)
Price: $8 (+tax) per student. Accompanying adults are free.
Schools are eligible for grants through the Vancouver Heritage Foundation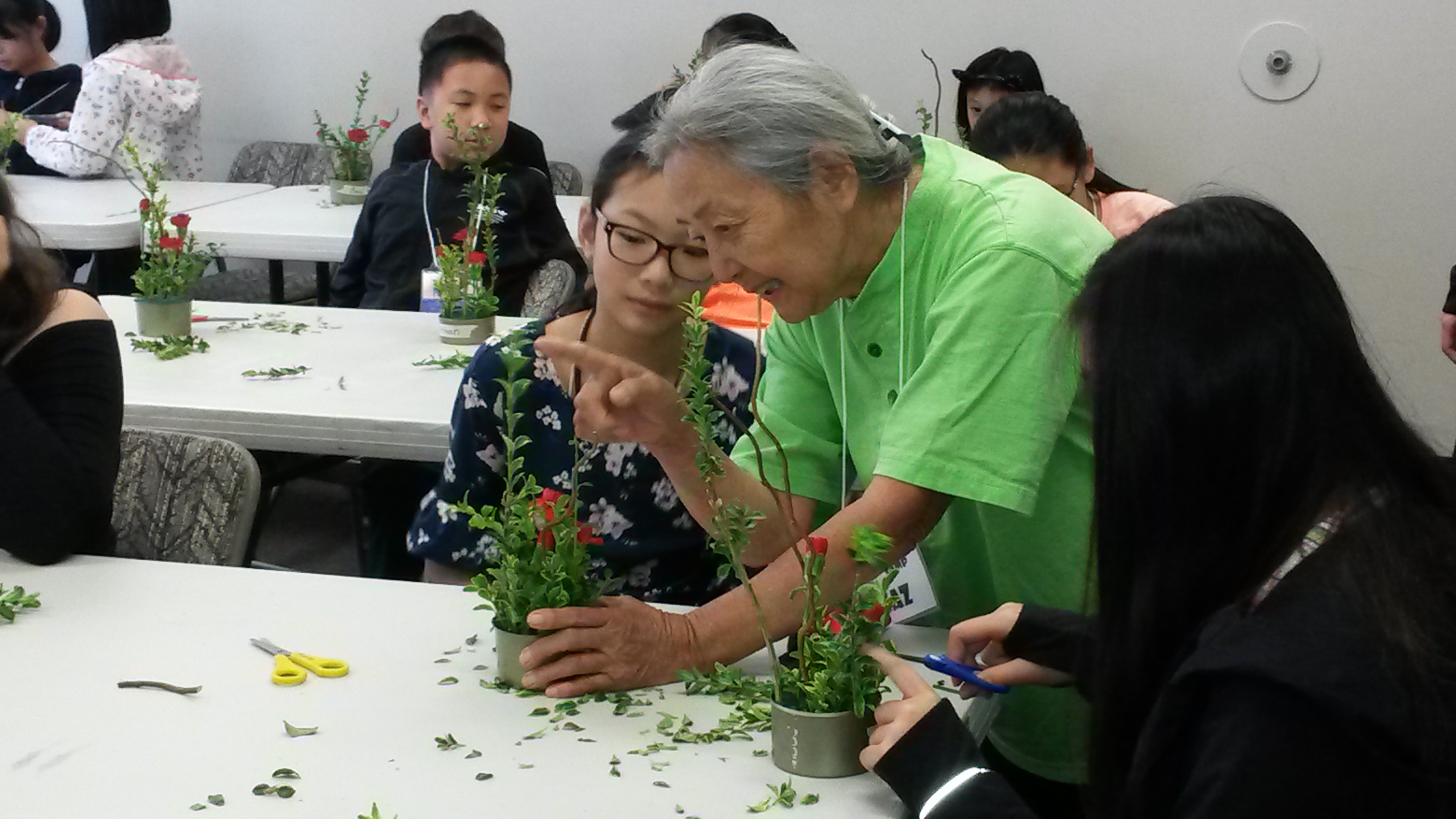 Activities
TAIKEN field trip programs are designed to provide hands-on opportunities for students to experience the history and culture of the Japanese Canadian community.  Each activity typically runs 30-35 mins long.
Cultural Experiences may vary depending on availability. If you would like to request a specific experience, please discuss this with us when booking your visit.
Some possible activities may include:
Historical exhibit tour
Cultural identity discussion and worksheet
Karate
Ikebana (flower arrangement)
Shodo (calligraphy)
Kimono Dressing & Odori (dance)
Lunch:
Bento are Japanese style lunch boxes with an assortment of dishes that kids and adults alike enjoy! A lunch room is provided when ordering Bento to be enjoyed either before or after your TAIKEN Field Trip.
If students will be bringing their own lunches, please discuss this with us at the time of booking. A small surcharge may apply should your group require a lunch room before or after your program.
Planning Your Trip
Groupings:
School groups are typically limited to two classes or a maximum of 60 students.  If you wish to visit with a larger group, please contact us to discuss possible accommodations.
Due to the hands-on nature of the museum, most classes will be divided into smaller groups, which will then rotate through each activity with a museum facilitator. To make the most of your time with us, we encourage you to plan student groupings in advance. Please ask us about the number of groups that will be required for your program when booking your visit.
Chaperones:
Please ensure that there are enough chaperones to actively supervise each group (as noted above) at all times. In most cases, this will be a minimum of 2-3 chaperones. More are encouraged!